Balaklava projects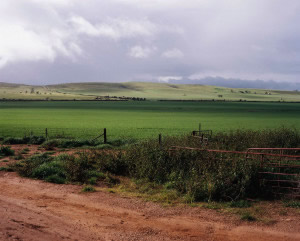 Multi-media community-based arts activities were delivered in 2014-15 in the Mid-North town of Balaklava (South Australia), involving collaborations with number of South Australian partners including young people from the Wakefield Region and resident nuclear veteran Avon Hudson.  The Balaklava activities relate to wider cultural development in the Wakefield Region, and were endorsed by Wakefield Regional Council and partnered by the State Library of South Australia and Wakefield Youth Advisory Committee.
View project posts for all Balaklava activities.
Creative projects include:
10 Minutes to Midnight – a multimedia projection installation project, led by SA Director Teresa Crea, presented as part of the 2015 Adelaide Fringe Festival. The installation was accompanied the Portrait of a Whistleblower exhibition and speakers forum. Audiences experienced Australia's compelling atomic test stories via immersive projection, new digital artwork, contemporary photomedia, rare archival artifacts, and oral history.   See highlights.
Script development of a new play by Award-winning playwright John Romeril, exploring the stories of nuclear veterans involved Australia's atomic bomb tests during the 1950s and 60s. One local source of inspiration is nuclear veteran and whistleblower Avon Hudson. Avon is a leading public campaigner for nuclear veterans' rights, a writer, and previously long serving member of Wakefield Regional Council. It was in Avon's Balaklava living room, where piled high is a campaigner's treasure trove of significant and rare archival material, that research for the play began .In developing the original dramatisation and creative works, documentary, verbatim and multi-media art techniques will be used.

Archives project involving creative and oral history research, working with local nuclear veteran Avon Hudson, culminating in a photomedia and archival exhibition Portrait of a Whistleblower, presented during February and March 2015 at the Balaklava Courthouse Gallery. The exhibition includes new contemporary photography and video artwork by Award winning artist Jessie Boylan.
Community photography workshops and exhibition, Field of View, with visiting artist Jessie Boylan and local photographer Lisa Redpath. This project evolved from a creative arts pop-up residency held in March 2014 and took a photography theme throughout the rest of the year. The Field of View exhibition presented original photography by locals from the Wakefield region and is the culmination of a community arts project hosted by the Wakefield Regional Council Youth Advisory Committee (YAC). View Field of View Media Kit
Community oriented creative arts pop-ups and school visit activities. The creative residencies involved a cohort of nationally acclaimed artists partnering with interested locals for skills development, exchange and collaboration.
Creative Team: Teresa Crea (Director and Dramaturg); John Romeril (Playwright); Jessie Boylan (Photomedia Artist), Luke Harrald (Sound/ Composer), Nic Mollison (Projection and Set Designer), Linda Dement (Digital Artist), Rowan Lee (Projection specialist), Paul Brown (Creative Producer), Ellise Barkley (Program/Production Manager) and Carly Friedrichs (Project coordination).
Key Partners:  ANVA, Wakefield Regional Council, Wakefield Youth Advisory Committee, State Library of South Australia.
The community arts and cultural development work has been funded by Arts South Australia and the Australia Council for the Arts.