Resistance – Screengrab7 exhibition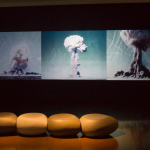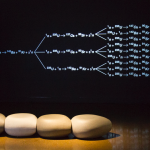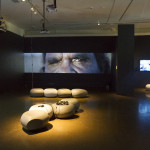 Screengrab7
19 December 2015 – 28 February 2016
at Pinnacles Gallery in Townsville, Australia
There are times when resistance is not so much about a direct oppositional force and more about the persistent effort to halt the erasure of lived history and contested events, places and communities.  10 Minutes to Midnight and Ngurini are two such pieces dedicated to exposing and remembering the legacy of Britain and Australia's Cold War Nuclear Weapon's testing program.
Over the past two months, the Alphaville/Nuclear Futures creative works have been exhibited as part of Screengrab7 at the Pinnacles Gallery in Townsville. The exhibition theme is RESISTANCE, and included are the finalist selection of moving image artworks from around the world.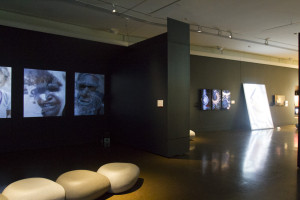 For the Nuclear Futures projections- photomedia, screen art, eyewitness testimony and community commentary collide across two companion art works, screened as one program – Part A 10 Minutes to Midnight, and Part B Ngurini (Searching).
The works respond to the slow public reveal and long-term legacies arising from the British run atomic experiments at Emu Field and Maralinga in South Australia, and Monte Bello in Western Australia, during the 1950s and 60s. They sit at the creative junction between historical fact, eye-witness testimony and artistic interpretation.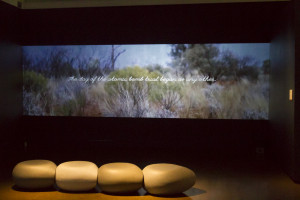 10 Minutes to Midnight is the culmination of a collaborative partnership with representatives from Australian nuclear veteran communities. The creative team includes Award-winning artists Teresa Crea, John Romeril, Luke Harrald, Nic Mollison, Jessie Boylan and Linda Dement. They have worked as artists in residence over 18 months in the south Australian rural community of Balaklava, a place subjected to wind blown contamination from British nuclear tests, and also home to long time nuclear veteran campaigner Avon Hudson who has been a key adviser for the project. Director Teresa Crea comments: "So powerful were the events of Maralinga and so profound their impact on us as artists – that it felt necessary."

Ngurini (searching) explores the forced relocation and intergenerational response of Pitjantjatjara Anangu in the aftermath of Britain's atomic testing at Maralinga in South Australia. It embodies community stories of landscape and migration, and is inspired by the resilience and hopes of current generations. This work is a culmination of a community-based arts project with Pitjantjatjara Anangu from Yalata and Oak Valley, who were relocated from traditional lands and the Ooldea Mission, from 1952 when Britain commenced its nuclear testing program in Australia. Alphaville's creative team has been working at Yalata for two years, and continues to develop its arts program in collaboration with local artists.
To resist is to counter dominant narratives by presenting alternative ones. By reactivating the past and reimagining the future through the eyes of those who witnessed it, our hope as artists is that future generations will continue to interrogate Australia's official nuclear history and therefore its future.
*****************
Venue :: Pinnacles Gallery, Riverway Arts Centre, Townsville
20 Village Boulevard, Thuringowa Central, QLD 4817
When :: December 19 through to February 28 2016
Hours :: Tuesday – Sunday :: 10am – 5pm
Cost :: Free Admission
*****************
Photos by Jessie Boylan.