Launch – Maralinga's Long Shadow: Yvonne's Story
Topical, Insightful and Emotional
On Thursday 2nd June, 2016, an audience of 300 attended the official launch of Maralinga's Long Shadow: Yvonne's Story at the Tandanya National Aboriginal Cultural Institute in Adelaide.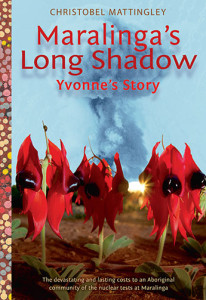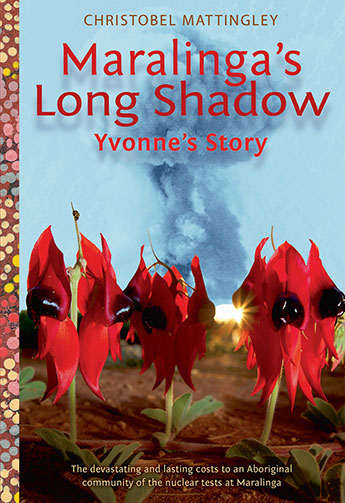 The book is written by esteemed author Christobel Mattingley and focuses on the powerful story of Yvonne Edwards – artist and community leader from Maralinga, and the cost of the fall-out for herself and her family from the nuclear tests in the 1950s. (click here for: full details about the book, reviews, teacher's resource and relevant links.)
In recognition of Yvonne's life and to celebrate the book's recent release, more than 40 community members from Yalata Anangu Community and Oak Valley and Tjuntjuntjara travelled to Adelaide for the event. Mima Smart, Eileen Miller, Debbie Hansen and Josie McArthur spoke on behalf of the Edwards family and friends. Artwork by the late Yvonne Edwards was on display in the Tandanya gallery.
Maralinga's Long Shadow is published by Allen & Unwin and supported by Alphaville's Nuclear Futures program via Australia Council for the Arts funding, and in cooperation with Yalata Anangu Community. It builds on the previous success of  Maralinga the Anangu Story by Yalata and Oak Valley Communities with Christobel Mattingley, Allen & Unwin Australia, 2009.
See below for highlights (all photos by Ben Searcy). Note: the background weavings are gallery wall hangings: baskets by Tjanpi Desert Weavers.